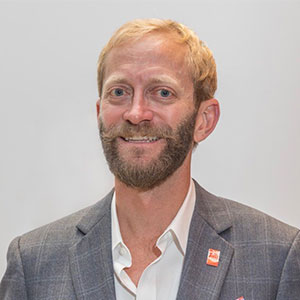 Kevin Hull, JD
PCAC Member
Director of Education, CARES
Kevin Hull has been involved with the Patient Community Advisory Committee (PCAC) since its founding in 2013. He is currently the Director of Education for the Chicago Association for Research and Education in Science (CARES), a non-profit organization dedicated to enhancing the health care of America's Veterans by supporting the research and education of physicians, nurses, researchers and others at the Edward Hines, Jr. VA Hospital, Captain James A. Lovell Federal Health Care Center, William S. Middleton Memorial Veterans Hospital, and the Jesse Brown VA Medical Center.
Mr. Hull previously served as the Executive Director of the West Side Institute for Science and Education (WISE), a state-chartered nonprofit research corporation (NPC) established by the Jesse Brown VA Medical Center. In 2020, Mr. Hull aligned WISE with the Hines VA-based sister organization, CARES, to help create a regional presence for the VA's Research and Education missions with the Veterans Integrated Service Network (VISN) 12: VA Great Lakes Health Care System.
Mr. Hull is a licensed attorney and previously served as staff counsel in the Illinois General Assembly. Since 2007, he has been an Adjunct Professor of Law in Policy & Legislation at his alma mater, University of Illinois at Chicago (UIC) John Marshall Law School.
Mr. Hull has been a survivor of testicular cancer since 2012. He lives with his wife and two children in downtown Chicago's Fulton River District.